The Nitrogen Fertilizer Management Tool for California Wheat (Beta)
The Nitrogen Fertilizer Management Tool for California Wheat Lite (Beta)
Questions, Comments, & Feedback
Click or move the marker to the location of interest. For full functionality, choose a field within the wheat-growing region of CA (non-shaded region).
Choose dates below that begin with the planting date and span the period of interest. The date range is limited to one
wheat growing season
. A 10-day forecast is available for locations in the Central Valley and desert regions.
Choose the
growth stage
of the plants for the current date or if looking historically, the latest date in your chosen date range. The growth stage should be the most advanced growth stage that 50% of plants in the field have reached.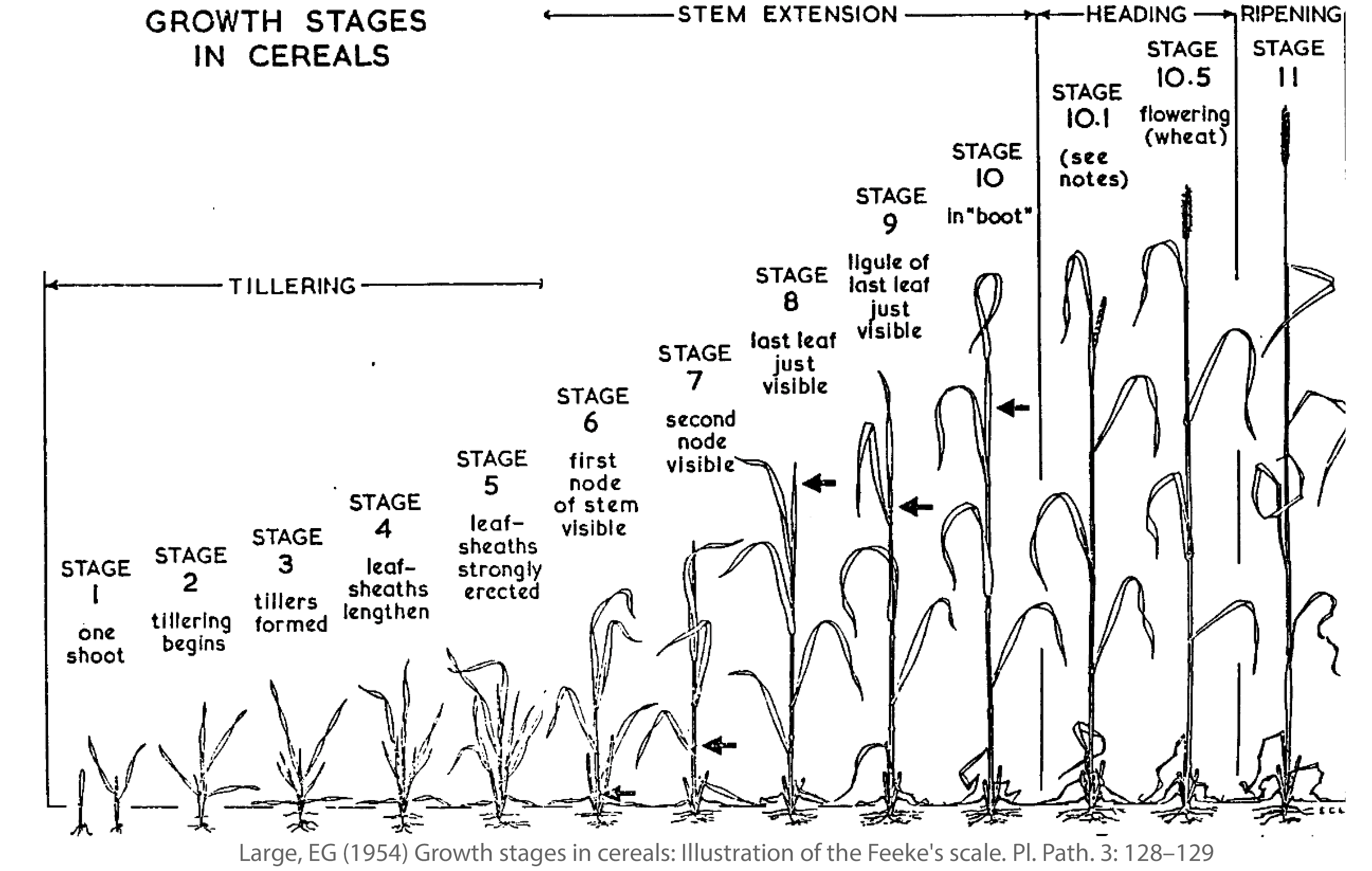 Choose the crop type or variety (if known) for the field of interest.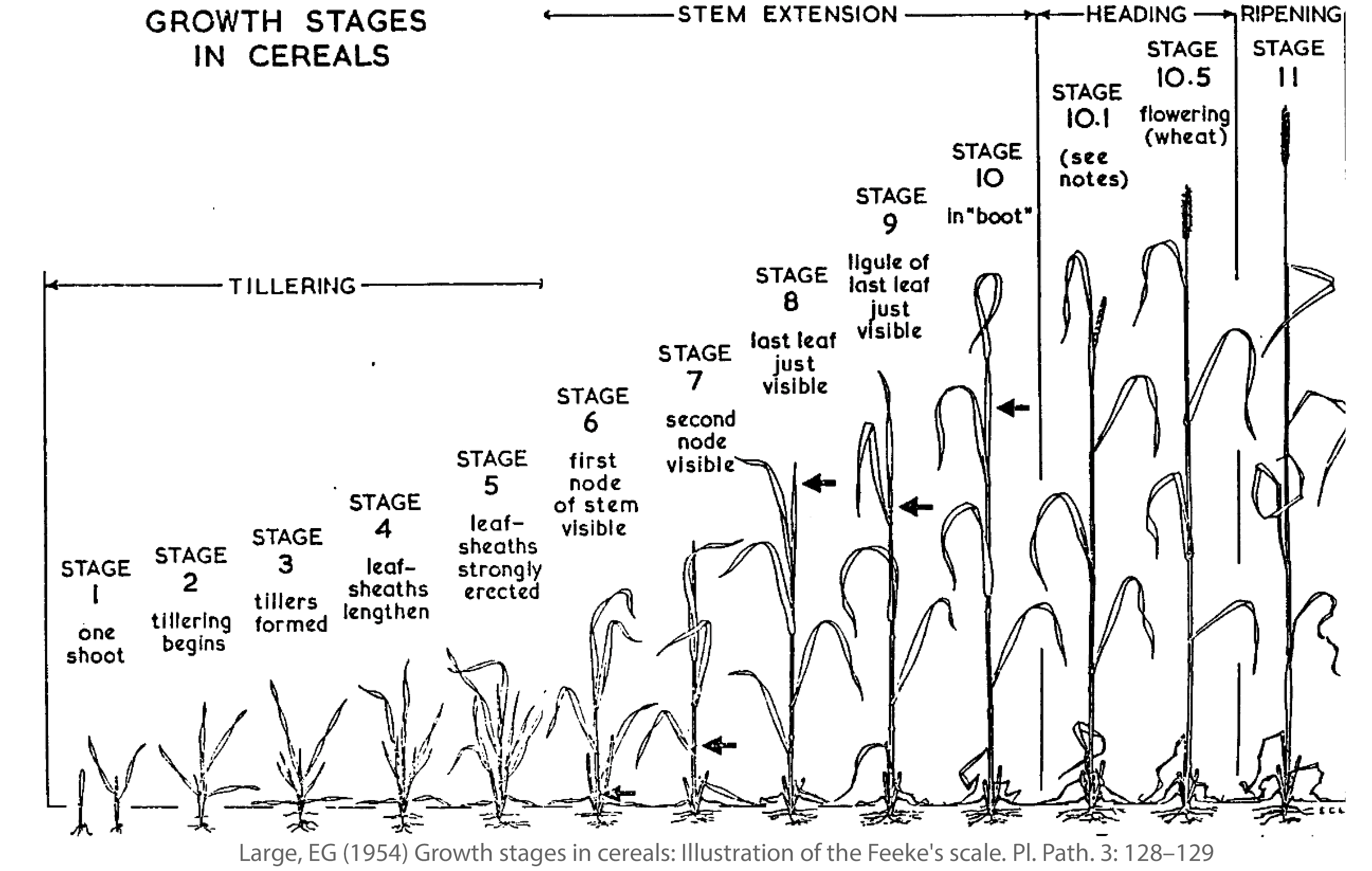 Site-specific measurements
Site-specific measurements help to determine whether in-season N applications are needed. To estimate crop response to in-season N applications, this tool requires a site-specific measurement of crop canopy or leaf reflectance. If no measurements were taken, default values will be used to estimate crop response but may be inaccurate for your field.
What types of site-specific measurements were taken (estimates require at least one crop reflectance measurement)?
Growth stages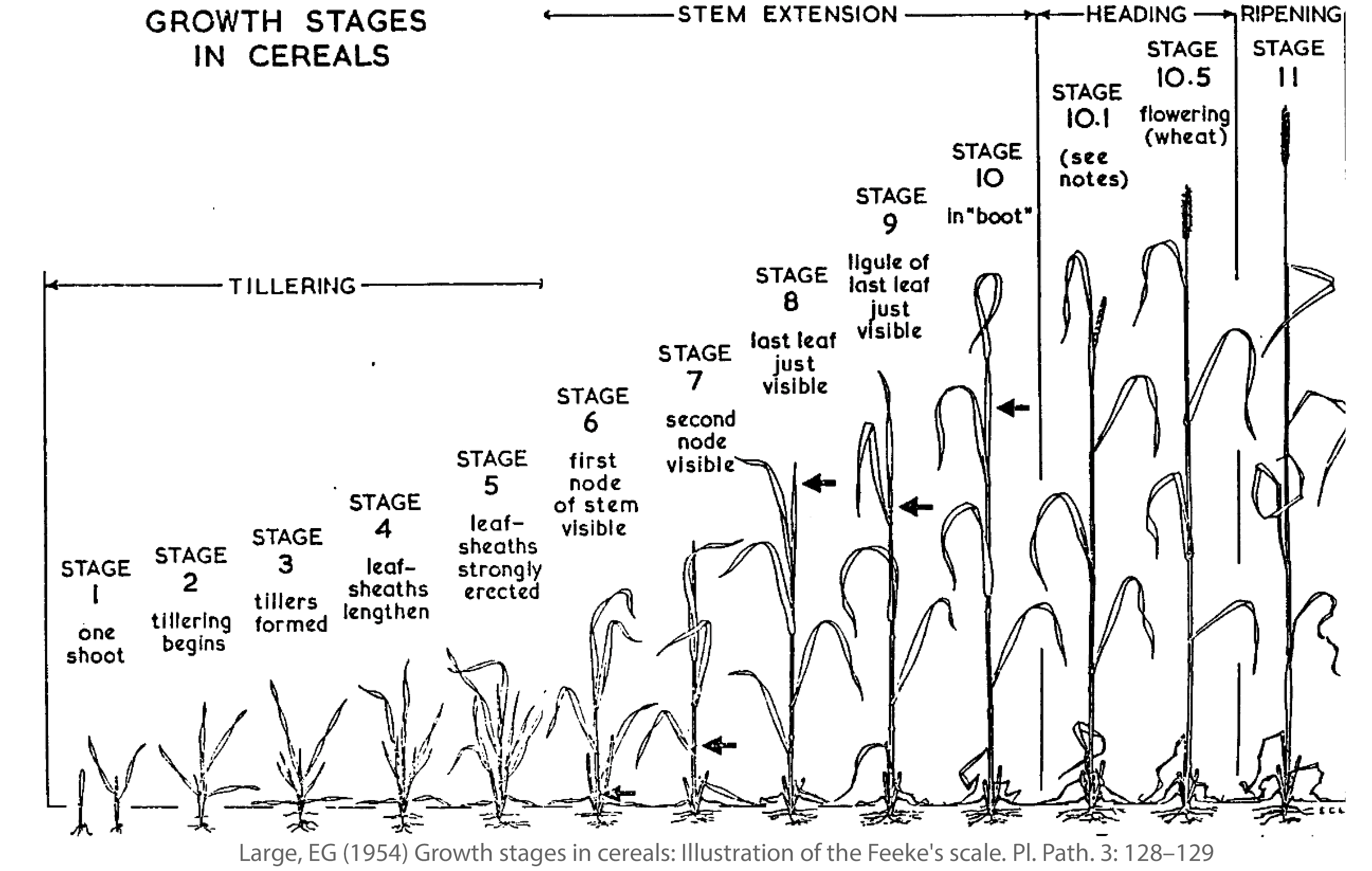 Crop growth stage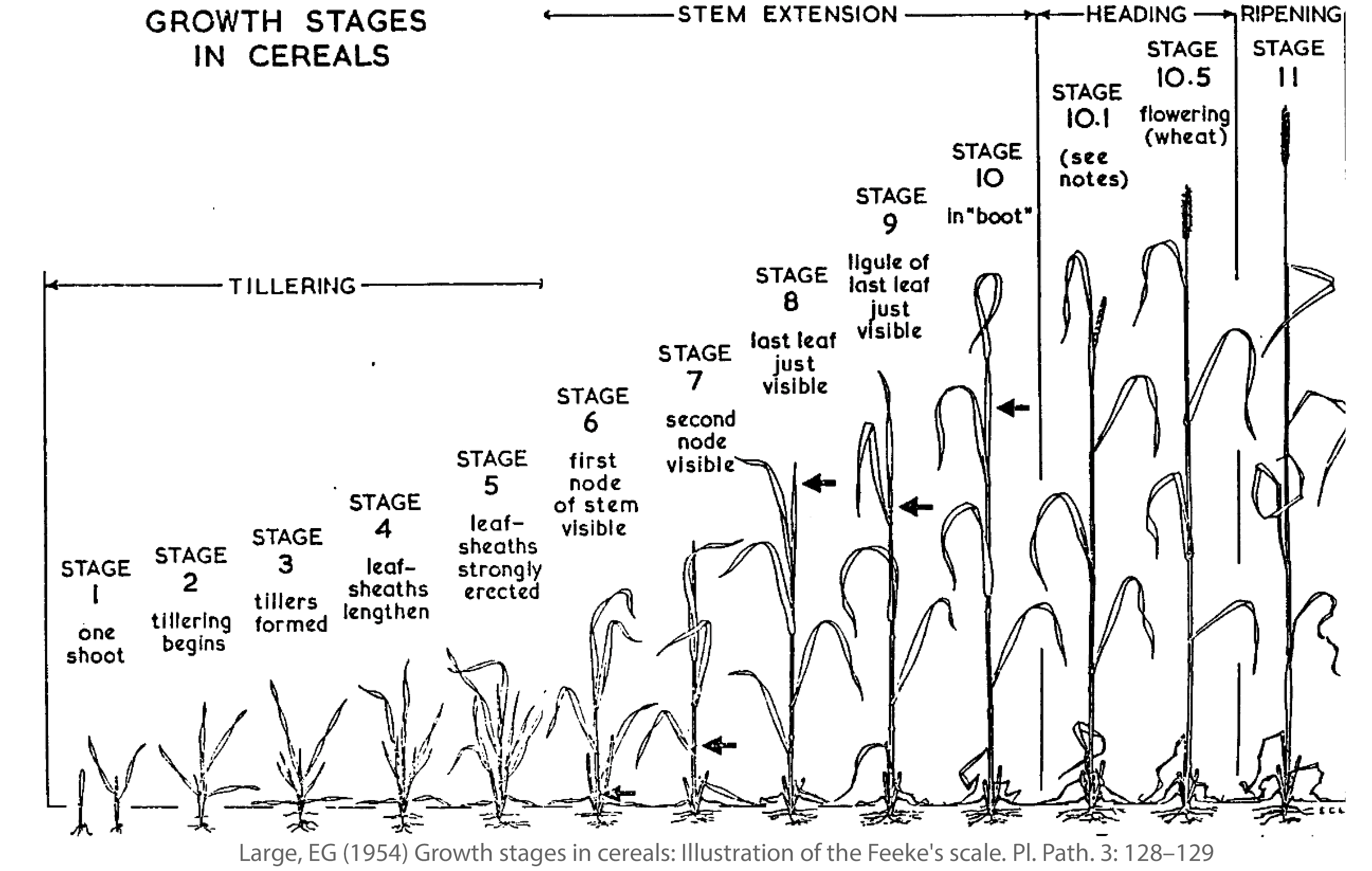 The in-season N rate recommended for yield or protein-yield optimization indicates the lowest rate of N fertilization needed to achieve a yield or protein-yield that is statistically equivalent to the field expectations (entered on the previous page). The recommendation assumes there is an adequate plant stand and water is not a limiting factor.